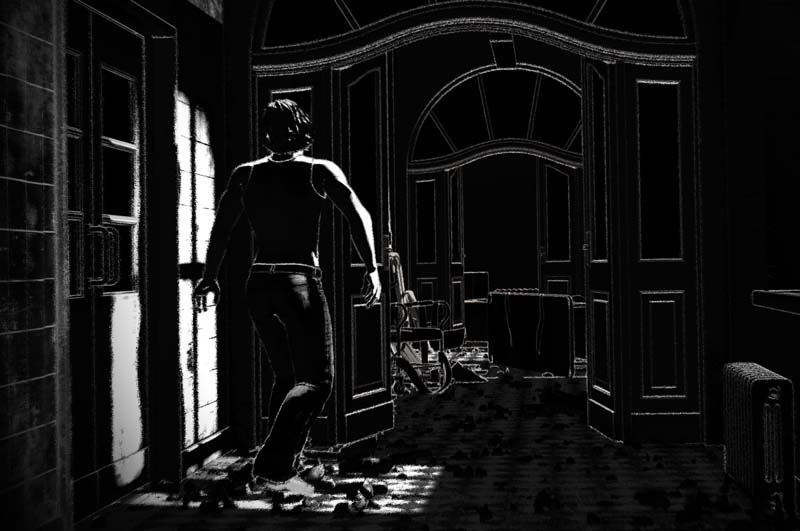 I spent the day working on artwork. While Accused: A Black Skull Short Thriller
, is now available for Kindle on Amazon, I am planning a print copy of the book. This image is an experiment in mood, shading, and texturing, and I plan on having similar artwork in the print version of Accused. While the above image is unrelated to the Black Skull, it does capture the dark look and harsh lighting of a typical film-noir or comic-book noir illustration. I will be posting more images for the Black Skull and other work here and I would really appreciate your feedback. Let me know what you think in the comments below.
RJ Andron
is a writer, game designer, filmmaker, and animator specializing in building heroic worlds. He is the creator of the
Black Skull
, a masked New Pulp hero who fights for Justice in a time when heroes have to wear masks to face down the predators the law can't – or won't – touch. If you love reading both-guns-blazing pulp hero action, check out the
Black Skull!